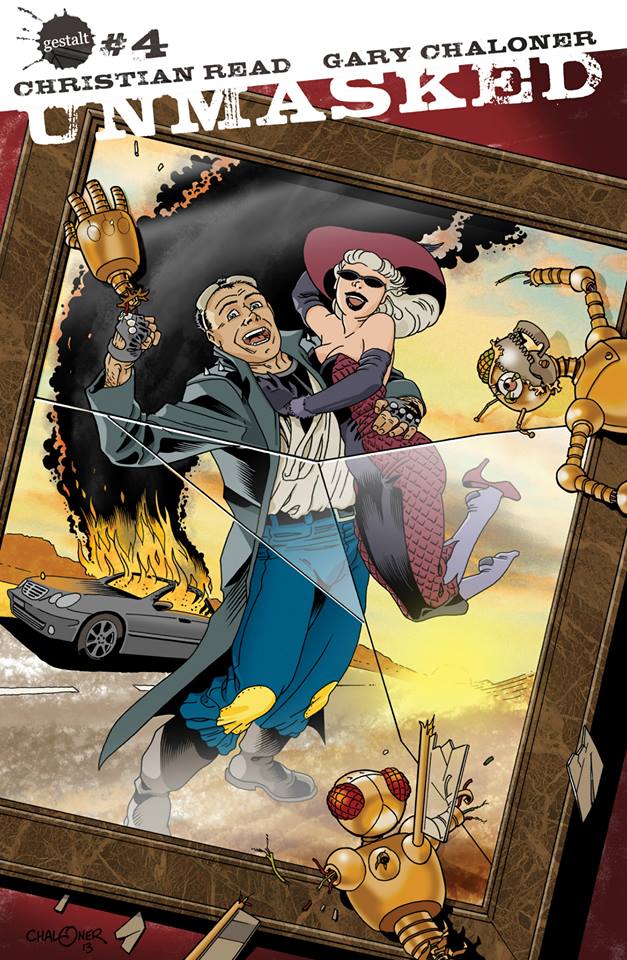 The cover for Unmasked #4 (Gestalt), the final issue of the first story arc titled Going Straight Is No Way To Die.
Written by Christian Read, with the first two issues illustrated by Emily Smith, I was asked to take over the art duties for the remaining two issues. It's turned out to be quite the marathon getting this done. Finding a colourist for issue three set the project's schedule back. This, after a gap in production after Emily left the book, put further strain on the schedule. I've been told there were four different colourists for issue three at different stages (they either didn't deliver at all after committing, or the initial work on delivery simply wasn't good enough). I eventually had to finish the colouring of the third issue myself. With the schedule already in tatters, and my available time for the project long gone, the fourth issue became a work of spare time and persistence. But we got there.
We need more good colourists in this country.
You can purchase digital editions of this series from ComiXology, Madefire, or direct from the publisher, Gestalt Comics.
A print collection is due by the end of 2015.