Cyclone Redux: The Adventures of Flash Damingo and The Jackaroo #2 is back from the printers!
Signed copies of the Delux Colour Edition (with cover colours by Graeme Jackson) have just been sent to my patrons and patronnes that have supported me on my Patreon page.
Copies can purchased at my Ownaindi store.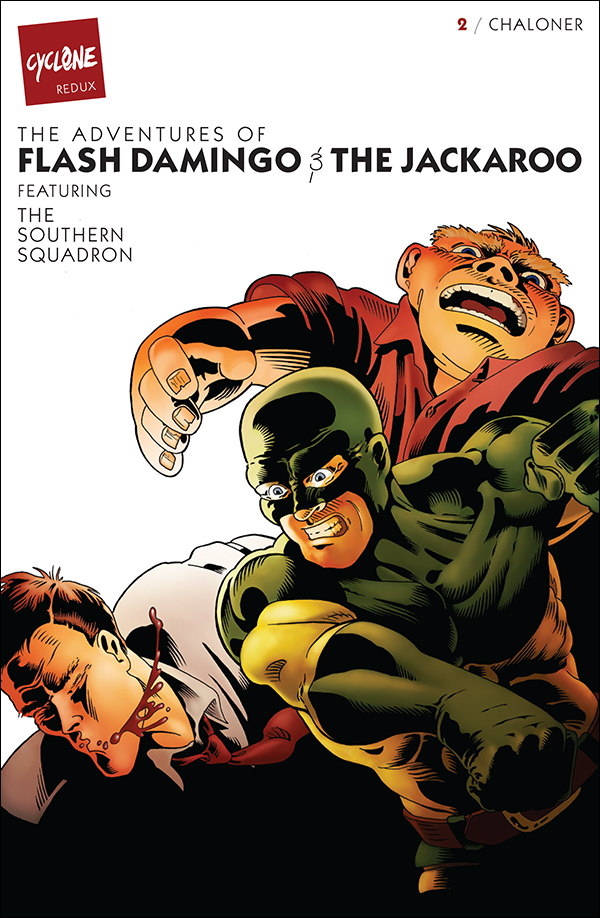 Contents
The Good, The Bad & The Mighty!
Story & art: Gary Chaloner
First published in Cyclone! Australia #3 (Cyclone Comics, 1986)
Alien Dawn
Story & art: Gary Chaloner
First published in Cyclone! Australia #4 (Cyclone Comics, 1986)
Cover art by Gary Chaloner. Colours by Graeme Jackson.
First published as the cover to Cyclone! Australia #8 (Cyclone Comics, 1989)