Cyclone Redux: The Adventures of Flash Damingo and The Jackaroo #1 is back from the printers. The first Cyclone Comic in quite a while.
Signed copies of the Delux Colour Edition (with colours by Graeme Jackson) have just been sent to my patrons and patronnes that have supported me on my Patreon page. Now, I'm setting up a shopfront on Ownaindi, a new initiative where you can purchase comics and original art by me and a whole swag of great comics creators. Copies of the first issue in both cover variants will be available, as well as a PDF edition.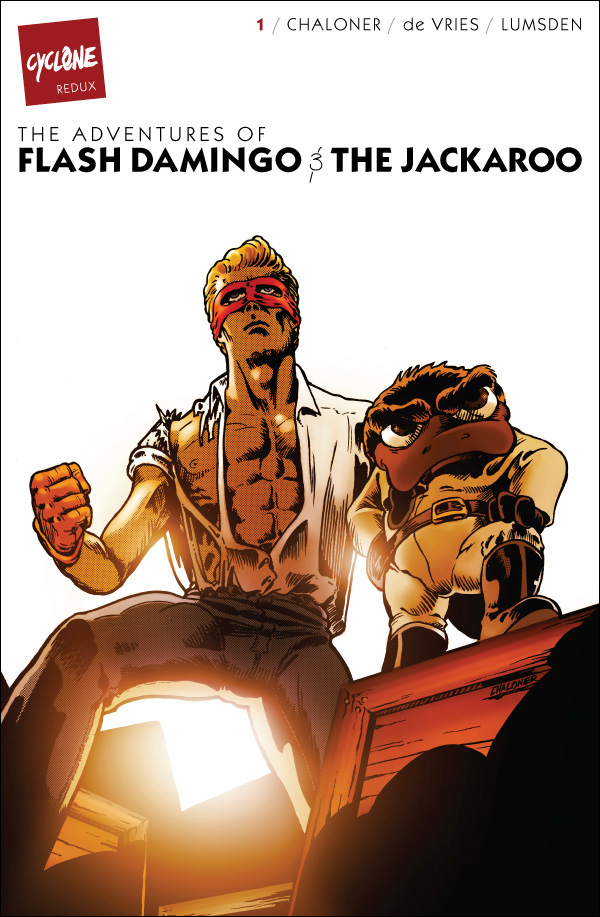 The second issue is being prepped for the printers now.